A Virtual tour is a powerful marketing tool, that allows potential customers to experience your location before making a purchase. It will give them the ability to get an idea of what you can offer as a business.
I create high-end "Interactive Virtual Tours," which combine: 360-degree panoramas, aerial panoramas, branded interfaces, info buttons, videos, music, and other multimedia elements.
My virtual tours and 360 panorama pictures are compatible with all devices like Smartphones / Tablets, and PC / Laptops (Android and iOS).
My 360° Virtual Tours can be used
in
multiple ways
Online
It can be integrated into the client's web servers or can be hosted on my high-speed server.
Social Media
360 pictures and rendered video can be used in any social media postings like FB/IG/Youtube/etc.
Google Maps/Streetview
Virtual Tour can be integrated on Google Maps and Street View and connected to your business
Offline
It can be used by the marketing team during a meeting/presentation with clients.
Virtual Reality Goggles (Oculus)
During travel exhibitions or meetings with business partners to drive engagement and stand out from your competitors.
Contact me to discuss your Interior Photography, Architectural Photography, Aerial Photography, or 360 Virtual Tour project.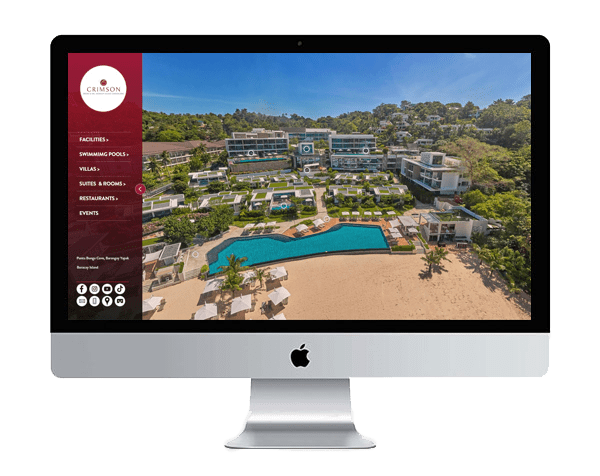 Spacious rooms and suites, a signature spa experience, and award-winning cuisine On the official site, take advantage of exclusive offers with a Best Price Guarantee! The official website. Pristine Private Beach Exercise facility. One-Stop Airport Transfer is available. Experience luxury.
A Destination Coron Resort With well-appointed rooms and suites, a lagoon pool, a poolside lounge, a sprawling commercial strip, an iconic Tree of Light, a convention center, and a main ballroom that can accommodate up to 500 guests, TAG Resort is a unique destination on its own – much like the enchanted island it calls home.
Bulgari's 198-square-meter Manila boutique opened on October 15th at Greenbelt 3 in Makati City's Ayala Center. The jewellery and watchmaker brand's shop, which is strategically positioned in the country's major financial area and one of the city's high-end retail centres, brings la dolce vita to life.
Crimson Resort and Spa Mactan, located in Mactan, Cebu, is a large 6-hectare beach resort and spa with 40 exquisite private pool villas with individual plunge pools and 250 guestrooms that mix both comfort and style with its contemporary Asian style. Crimson is a luxurious beach resort on the island of Mactan, Cebu, located approximately 20 minutes from Mactan International Airport.
Holiday Inn® & Suites Makati, conveniently located in Ayala Center, offers business and leisure travelers the comfort of staying in a Makati hotel with easy access to the Glorietta Shopping Mall. Enjoy a leisurely stroll through Makati's tourist attractions while also being close to financial institutions and the Manila International Airport. After a day of touring the city, unwind in our contemporary guest room, which features free WiFi and all of the modern conveniences you'll need for a relaxing stay. Relax in our outdoor pool or dine in our restaurant at the end of a long day.
In my work, I use professional equipment (Canon 5DS R 50.6MP) to deliver the most professional final images that help my clients to sell their service and product easily. My Virtual Tour is a flexible tool that allows to make adjustment like add/replace locations or multimedia elements in the future if needed.
If you want to have a copy of my Portfolio feel free to click the button below to view and download.
Contact me to discuss your Interior Photography, Architectural Photography, Aerial Photography, or 360 Virtual Tour project.